Mission Driven, Sustainably Farmed, Directly Sourced, Top 3% of Beans
The Most White Gloved | Cost Efficient Program In The Market
Welcome to the Guadalupe Roastery
Guadalupe Roastery is a premier private label coffee company. We help you grow craft brands of all sizes, with exceptional coffee roasting and packaging services. We can roast and grind coffee according to your exact specifications. Our process has been streamlined to provide your brand with shelf-ready private label traditional coffee bags or 5lb package. Flexibility is important, which is why we offer order minimums starting at 100 pounds of coffee and high volume capacity of 1 million pounds annually.
---
---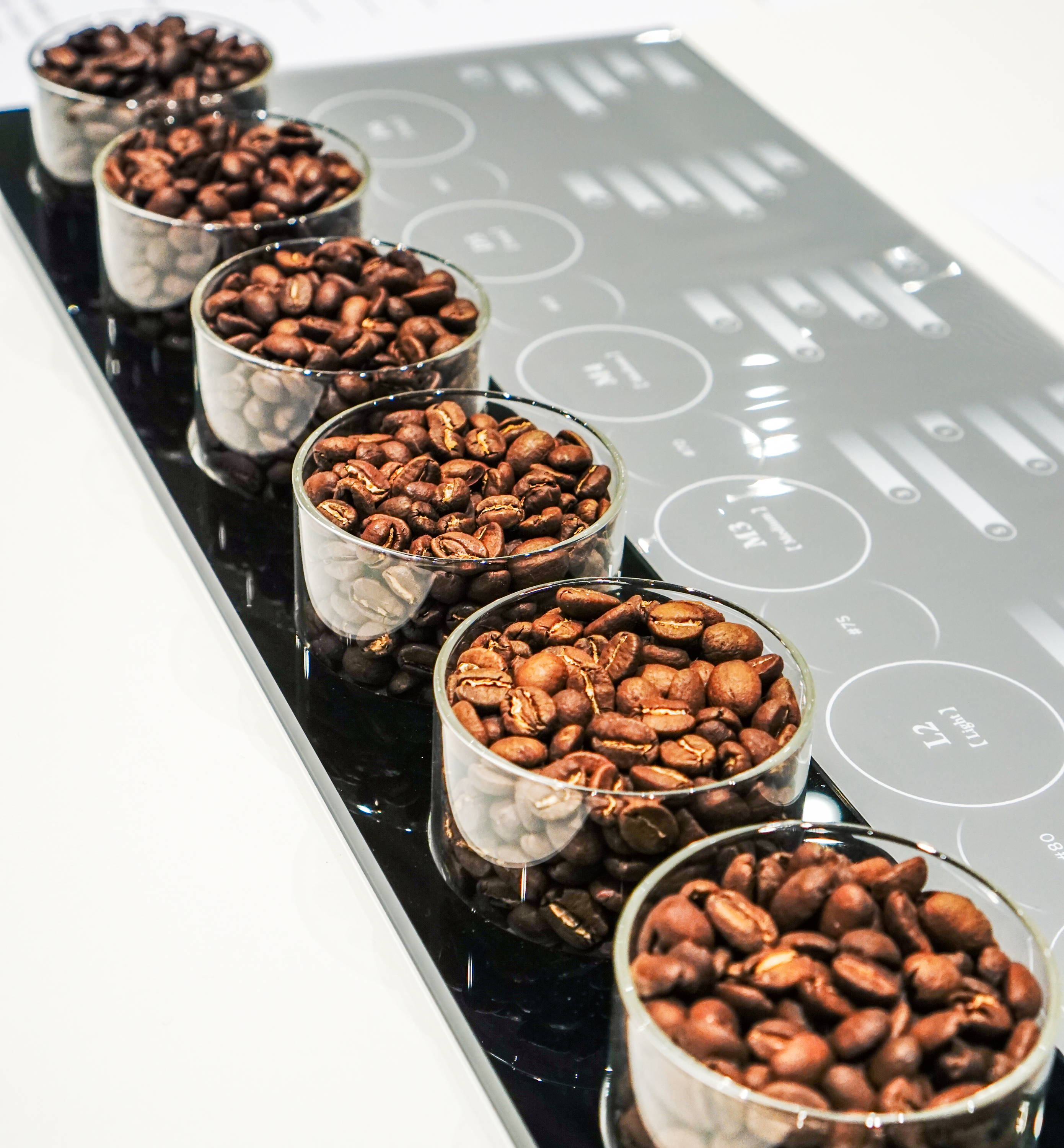 The Private Label Process
We offer a variety of house blend coffees and flavor profiles that can fit any tastes, and have several directly sourced coffee options to further entice your product offerings including Nicaraguan, Colombian, Haitian, Burgundi, Ethiopian, and More!
---
Learning More About You: Fill out the form at the form at the bottom of this page, after which a sales representative will contact you to learn more about your brand, ethos, and goals for your private label.
Packaging & Roasting: The Guadalupe sales representative will help guide you into the proper service plan for your needs, which could be anything from helping you develop full-color packaging, to a test batch with blank coffee bags & customized/branded stickers. We are here to help you wherever you are in your roasting process. This step will also include a conversation with our Head of Roasting to discuss the quality of beans / roast levels you desire for your customers.
Selecting Your Coffee Options: 1. Using your coffee beans 2. Using our directly sourced or all natural coffee beans.
Operation & Customer Service: Guadalupe Roastery offers two different fulfilment packages 1. Guadalupe can shipped the perfectly roasted or green coffee (packaged in any size bags) to your location 2. Guadalupe can maintain your inventory in house, and roast / pack / and fulfill on demand for your customer base.
---
---
Once you've selected one of our directly sourced brands, we'll precisely package to your exact specifications. We can package your coffee blend with custom branding into 2oz, 4oz, 8oz, 14oz, 16oz, or 5lbs bags facility, and we can develop and package your custom coffee in weeks.
Light Roast: From South America featuring flavor notes of citrus, chocolate, and cream
Medium Roast: From Colombia or South America with tastes of nuts, grapefruit, and oak
Medium-Dark Roast: From Central & South America highlighting local flavors of malt, brown sugar, and hazelnut
Dark Roast: From South America with a directly sourced inspired roast from the mountains of Nicaragua
Organic Roast: From Uganda with savory flavors featuring organic peanut butter,
Decaf Roast: From Colombia invoking, baking tastes like malt, caramel, and sweet nuts
---
---
Private Label Sampler Packs
Private label bean ordered for your Personal Brand. The package comes with artisan roasting to your exact specifications, your branding, and packaged in 2oz, or 4oz sampler packs.
We are first and foremost direct coffee roasters. Your specialty grade private label coffee order is fresh roasted on-demand, packaged and shipped directly to your food-related commercial company, church, online shop, retail businesses including coffee shops, retail stores, grocery stores, etc., that sell direct-to-consumers.