Mission Driven, Sustainably Farmed, Directly Sourced, Top 3% of Beans
Affiliate & Ambassador Portal

Influencer - Brand Ambassador - Corporate Affiliate
Welcome to the Guadalupe Roastery
We are searching for the passionate, mission driven ambassadors to partner with Guadalupe Roastery to help sell coffee. We believe that it is the people who spread the mission of Guadalupe who are the priority.
Earn up to 10% of profit or 5% of the total sale price (hint it's the same) made from a referral link you customize and send to your friends, family or followers. Once you apply and are approved, you can go ahead and start selling! Payments are made monthly! If you would like to help spread the mission of Guadalupe Roastery, join the team!
---
---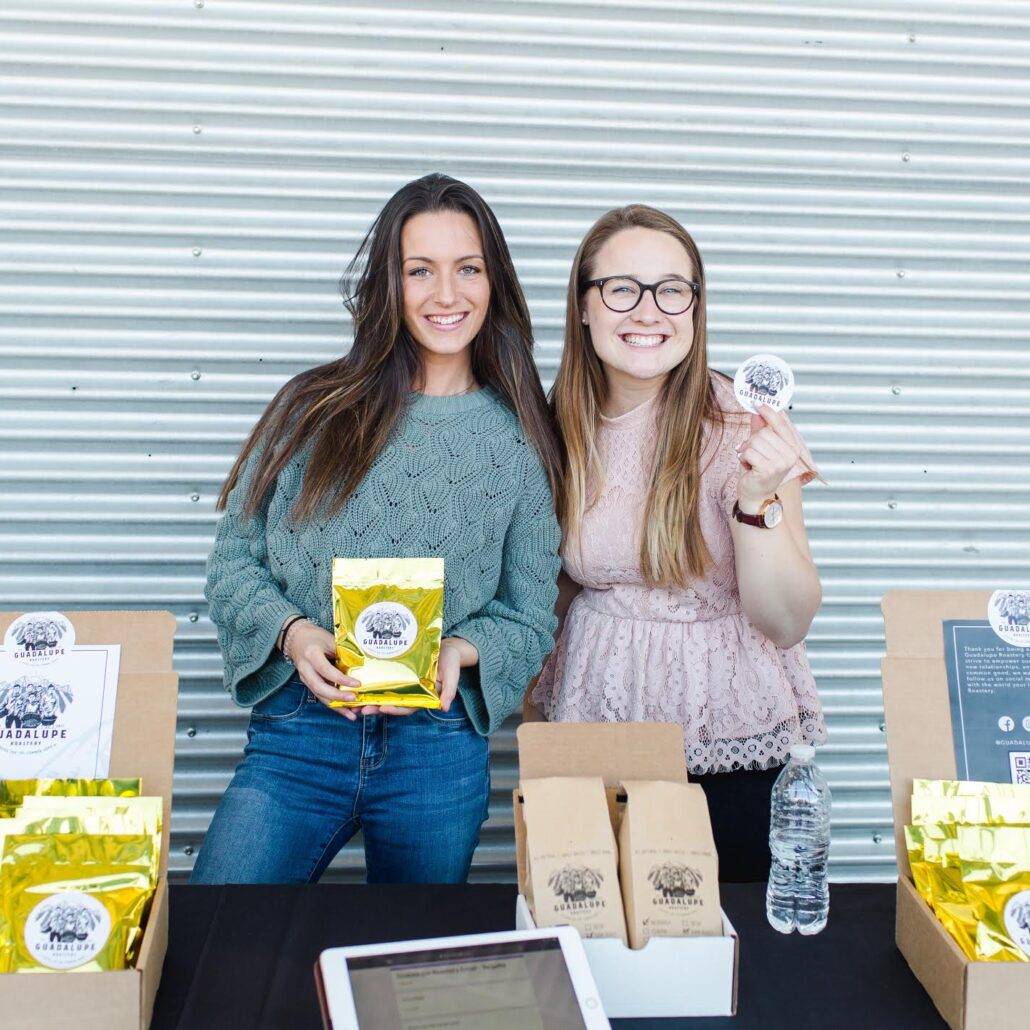 ---
We are looking for well known social media, podcast, or Youtube, influencers who are looking to help promote Guadalupe Roastery. Whether you are mission driven, a coffee fanatic, or spreading the love of God, apply to our Influencer Program!
As an Influencer for Guadalupe Roastery, you will receive a bag of coffee, as well as up to 7% of the total price sale. With this program, there is the opportunity to move to even higher levels with greater benefits (the hard work will truly pay off!!). Upon approval, we will send you a few guidelines and reach out about where to send the coffee. Sign up to help our farmer families!
Corporate Affiliate Program
---
Welcome to the Corporate Affiliate Program
The Guadalupe Roastery team is looking for mission driven affiliates to help sell our coffee. One of our four pillars is the Promotion of Beauty. We aim to spread the beauty of creation through promoting the produce grown by our farmers.
With the affiliate program, you will earn up to 7% of the total price sale (equivalent to 15% of profit). For the affiliate program we are searching for more well-known people to widely spread our mission. You will be notified if you are accepted into our affiliate program, and if you are not, we ask that you apply for ambassador, and work your way up to affiliate! Join our team!
Enter your email and receive 15% off your first order.